4/19/1927 - Always up for a good scandal, Hollywood and the entertainment industry get a saucy one when 39-year-old song-and-dance vaudeville performer (reaching the top of his professional pyramid, he appears in the Ziegfeld Follies), Ray Raymond, dies at his home at 2261 Cheremoya Avenue in Los Angeles ... the result of being the odd-man out in a love triangle that has the entertainer fatally beaten three days before by the man sleeping with Raymond's wife, 28-year-old actor, Paul Kelly.
Raymond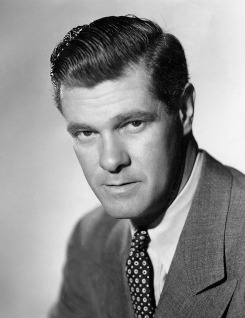 Kelly
Born in Brooklyn, New York in 1899, Paul Michael Kelly is the ninth of ten children born into the Irish-Catholic family of the owner of a bar-and-grill joint called Kelly's Kafe. Living only a short distance from the new Vitagraph Studios cranking out silent films on East 14th Street in Brooklyn, young Kelly manages to get himself hired (one story has him being taken on as payment for the furniture the studio always seems to be borrowing from Mrs. Kelly) and a seemingly natural at eight, soon becomes film's first "child" star (starting as a $5-a-day player) and becomes known in the budding industry as the "Vitagraph Boy" (billed as Master Paul Kelly) when he appears in hundreds of movies (and becomes the bread winner for his large family when his father dies). He also appears in numerous stage productions. Transitioning into adult roles, Kelly meets the woman he will one day kill for, actress and playwright Dorothy MacKaye in 1917 when the two teenagers appear in a play together.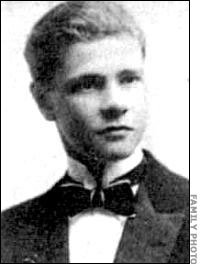 Young Kelly
Born in Scotland in 1899, Dorothy "Dot" MacKaye grows up in Denver, a member of a family in the mining industry. An energetic, blue-eyed, red haired youngster, Mackaye gets the acting bug early, and as a child, soon is touring the country in popular plays like the musical comedy, "Peg o' My Heart." Wanting to make the "big time," like so many actors and actresses to come, as a teenager she moves to New York City, where she gains renown as an adroit singer and comedian ... and meets actor Paul Kelly. Bonding over their craft and their ambitions, the pair become best friends as they find acting successes together, and apart.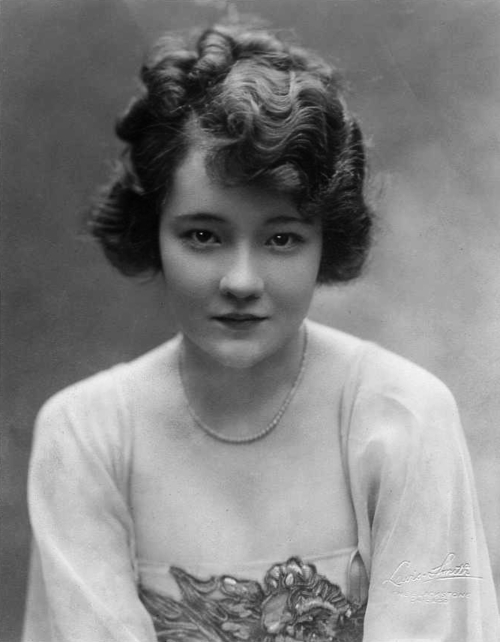 MacKaye
In 1921, appearing on Broadway in the play "Blue Eyes," the star of the vehicle, Ray Raymond, becomes infatuated with his leading lady, dumps his wife, and after a whirlwind courtship, marries MacKaye that same year. In 1922, the couple have a daughter they name Valerie. But there is trouble in the marriage ... the age difference of eleven years between the pair seems to grow larger each year of their marriage, there is lots of drinking by both parties, arguments get loud and physical ... and despite the constant entreaties of her angered husband, she refuses to end her friendship with Kelly (while claiming the relationship is merely platonic, and that in Kelly's presence, she always has been accompanied by a chaperone), spending time with the actor when they are both in New York City, and writing and talking on the telephone with Kelly when they are apart ... often (during this period, MacKaye for a time becomes a sensation in 1925 by keeping an audience calm with her unfazed and continued singing when the roof of the theater she is performing in collapses during a performance of "Song of the Flame"). Hollywood money and opportunities calling, in 1926, Kelly moves to Los Angeles and rents an apartment on North Gower Street ... and surprise, surprise, surprise, only a few months later, the Raymond Family sets up for business in a home only three blocks away from where Kelly is living.
1919 With Actress Mary Miles Minter
Things finally come to a head for the threesome on 4/16/1927. Getting drunk on gin fizzes at Kelly's apartment, a tipsy MacKaye encourages Kelly to have it out with her husband ... and Kelly starts the ball rolling by calling the just returned from a tour Raymond at home. Drunk also, the pair are soon screaming at each other until Kelly says he is coming to see Raymond and hangs up ... minutes later the drunk actor is at the drunk comedian's front door. Door opened by the maid at Kelly's pounding, the actor storms into the house and belligerently confronts Raymond, "I heard you have been saying things about me." Overmatched by his opponent in age, size, weight, and strength (Kelly is eleven years younger, several inches taller, and is over forty pounds heavier than Raymond, all of it muscle), Raymond tries to douse the situation by claiming he is littler than Kelly, drunker too, and doesn't want to fight ... but Kelly is having none of it, and grabs Raymond by the throat, and to minimal resistance, begins punching him repeatedly in the head and stomach (the maid will describe the beating as Kelly using her employer like the man was "a punching bag" ... an ass whipping that Raymond's four-year-old daughter is also a witness to!). Anger vented, Kelly leaves and returns home, while a badly bruised Raymond tells his worried maid and crying daughter that he's fine, but retreats to his bedroom to "rest."
Returning at 9:00 in the evening from her gin party with Kelly, MacKaye finds her suffering husband in bed (she will claim to have been out running a series of mysterious "errands"), but does nothing until the next afternoon when she finally calls a doctor to make a house call. Too late, Dr. Walter Sullivan, the physician called, sends Raymond to the hospital ... where he passes into a coma state and soon dies on 4/19. Knowing the trouble her lover could find himself in for the beating, the actress then gives the doctor $500 in cash (calling it his house call fee ... worth $6,500 in today's money), and Raymond's death is at first officially considered to be from natural causes due to a "nephritic coma" (an inflammation of the kidneys, the actual cause of death however is a brain hemorrhage). Body about to be cremated so no one can say differently about the death, someone with knowledge of what transpired places an anonymous phone call to Hollywood gossip columnist, Adela Roger St. Johns, for her to look into the "murder," which she does by calling the L.A. coroner, who knows nothing of the case, but quickly discovers a corpse with black eyes and covered in bruises did not come by them through kidney problems. Authorities notified, Kelly, MacKaye, and Dr. Sullivan soon all find themselves on trial for their actions in the death of Raymond (for a lack of evidence, only Dr. Sullivan will avoid jail time).
St. Johns
A scandal trial, courthouse filled (it will be the most heavily attended trial in California history to that point in time) and the public eating up everything it can find out about Raymond's death (of particular delight will be testimony given by Kelly's Japanese houseboy about serving the couple breakfast in bed, complete with aspirin and Alka-Seltzer for their usual hangovers), the overwhelming evidence in the form of the maid's testimony, another party present during Kelly's last call to Raymond, and the presence of torrid love letters and telegrams found under the mattress of MacKaye's bed, more than offset testimony that she gives of being out getting Easter eggs for her daughter and visiting a dressmaker on the day of the beating, and that her relationship with Kelly is just platonic (and actress acting, during her Grand Jury testimony, MacKaye collapses three times, once falling to the court's marble floor so hard that she renders herself unconscious for ten minutes ... and aware that she should at least appear to be grieving the loss her husband, each day in court she wears black, including a black veil that covers her face). And the character assassination of Raymond by the couple's lawyers, or Kelly's claims that the fight was a "fair duel" gain no traction with the jury either. Surprising no one but the actual culprits, both Kelly and MacKaye are found guilty of the charges brought against them ... Kelly for manslaughter with a sentence of 1-10 years behind bars, and MacKaye for the felony of interfering (a charge with lesser penalties than a count of perjury) with a criminal investigation, and a 1-3 year term in prison. Sentences to be served at the men's and women's San Quentin prison facilities, MacKaye tells Kelly she will wait for him, and Kelly tells MacKaye he will make a comeback in the entertainment business once he gets out.
In The News
Bad Girl!!!!!!!!!!!!!!
Assigned to the jute mill at the prison, Kelly works hard and keeps his nose clean (San Quentin warden, Thomas Holohan, will describe Kelly as being "... a model prisoner ... a hard and willing worker.") ... actions that gain him a parole in 1929, after he serves 25 months of his manslaughter sentence. Also a model prisoner, MacKaye uses her time behind bars to write a play about her experiences as a convicted felon in a work she catchily titles, "Women In Prison" (it will be made into the movie, "Ladies They Talk About," in 1933 starring Barbara Stanwyck, and a 1942 remake called "Lady Gangster" starring Faye Emerson) ... she is released ten months into her sentence.
San Quentin
Stanwyck Behind Bars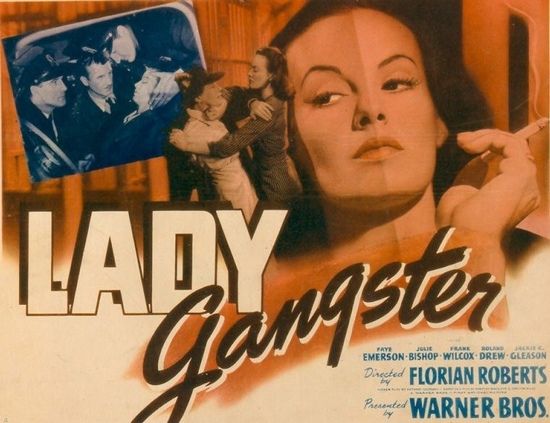 Movie Poster
Freed, the couple reunites (matured, MacKaye swears off alcohol) and on 2/10/1931, Kelly marries his best friend, MacKaye (he also adopts Valerie, the girl who watched him beat her father to death, and renames her, Mimi Kelly ... as such, she will also try the world of entertainment ... becoming an actress, with her most successful part coming playing Ensign Janet MacGregor in the original Broadway production of "South Pacific") and begins his comeback. Far from being ostracized for his beating of Raymond, Kelly finds himself cast in all kinds of character roles, lots playing bad guys ... he is particularly at his best as the evil gunman, Roy Stuart, fighting Errol Flynn in "San Antonio" (1945), getting killed by James Cagney as rival, spaghetti eating gangster Nick Brown in "The Roaring Twenties" (1939), as John Wayne's fighter pilot friend, "Hap" Smith in "The Flying Tigers" (1942), as the traitor commander unmasked by Gary Copper, Lt. Colonel John Hudson, in "Springfield Rifle" (1952) and as, Donald Flaherty, the nuclear bomb scientist wanting peace who is trapped on the faulting plane of Robert Stack and John Wayne in "The High and the Mighty" (in an amazing bit of irony and kismet, Kelly will play the role of a real life San Quentin warden, Clinton T. Duffy opposite Maureen O'Hara in 1954's. "Duffy of San Quentin"). He also has a major success on Broadway, winning a Tony Award (in a three way tie, he will share the award with Henry Fonda, for Fonda's performance as "Mr. Roberts," and with Basil Rathbone, for Rathbone's performance in "The Heiress") for his 1948 performance as the put-upon bomber commander, Brigadier General K.C. "Casey" in Command Decision (the role Clark Cable will play in the MGM movie version). And he is seen by millions of citizens and service men when he plays a doctor discussing the ravages of VD in a movie short that shown for years on military bases and classrooms.
Mr. & Mrs. Kelly
In "Flying Tiger"s
In "The High And The Mighty"
Do-over done right, when Kelly isn't playing a role on screen (all added up with stage roles included, he will eventually appear in over 400 roles), the actor raises horses and takes up polo, and spends quality time with MacKaye on a San Fernando Valley ranch the couple buys and names, KellyMac Farm, communing with their dogs, chickens, cows, and polo ponies. The couples bliss dreams end however on 1/2/1940, when on a foggy, rain slicked road, she has a roll over accident trying to avoid another driver. Claiming she is fine, she returns to the ranch but starts complaining of pains and is taken to a hospital, where two days after the accident she dies of internal injuries at the age of 40. Married again after he meets his second actress wife on the set of MGM's "Flight Command," Kelly lives until 1956. On election day, 11/6/1956, after casting his vote for Democrat Adlai Stevenson over incumbent President David Eisenhower, Kelly returns to his Beverly Hills home and suffers a massive, killing heart attack ... passing on at the age of 57 (he is interned at the Holy Cross Cemetery in Culver City, California ... twenty-nine years after his one sided visit to Fist City with Raymond.
Goodbye!
Kelly's Resting Place
Grave Stone
Kelly