4/13/1984 - The good life ... Christopher Bernard Wilder appears to have it all ... handsome, well dressed, speaking with an Australian accent the ladies seem to like, he runs a successful Florida construction company, acquires Palm Beach real estate worth nearly half a million dollars, takes ski vacations in Vail, Colorado, dabbles in photography and Grand Prix car racing (he will finish a respectable 17th and win $400 competing at the Miami event in 1984 in a customized Porsche 911), lives in a Boynton Beach mansion, has a jacuzzi hot tub outside his bedroom, a private dock, a photography studio, and a speedboat he likes to putter about in from time to time. The good life ... there is only one problem though ... Wilder possesses a diseased mind that takes extreme pleasure in rape and murder.
Wilder
Hard start to hard ending, Wilder is born in Sydney, Australia to an American naval officer and an Australian national, and almost dies in childbirth (so close a priest gives last rites to the baby), then escapes the grim reaper again two years later when he is barely rescued from drowning in a swimming pool. Sickly, at three while riding with his parents in a car, he goes into convulsions that require him to be resuscitated. Whether his glimpses over the cliff change him for the worse is not known, what is, is that by the age of 17, Wilder will be a part of a group of boys that gang rape a girl on a Sydney beach. Arrested, for one year of probation, Wilder will plead guilty and be placed in a mandatory counseling program that includes group therapy and electroshock treatments ... a program that does nothing to stop Wilder's desires for sexual mayhem.
Sydney - 1962
Seemingly normal, in 1968 Wilder marries, but mask dropped after the nuptials, his wife leaves him eight days later after he makes clear he needs his sexual encounters to be violent, and she finds a woman's panties that aren't her's and photographs of nude women in Wilder's briefcase. In 1969, he almost goes to jail for trying to extort a student nurse into having sex (using what will become his modus operandi, posing as a fashion photographer and offering his victims the promise of a modeling contract) ... a bullet dodged that causes Wilder to decide he is in need of a bigger hunting ground that he can vanish into ... America.
Boynton Beach, Florida
Settling in south Florida, Wilder moves from success to success, accumulating a small fortune ... while also feeding his sexual needs. From 1971 to 1975 he is arrested several times for sexual misconduct, eventually raping a young woman in his truck, but manages to escape convictions and jail time with each crime. While visiting his parents in Australia in 1982, Wilder rapes two 15-year-old girls he has forced to pose nude for his camera. Arrested, his parents post bond and Wilder flies back to Florida (by the time the case comes to court, Wilder is dead) ... and the mayhem becomes deadly in a bloody, cross-country crime spree that lasts six weeks.
FBI Wanted Poster
Snap ... Wilder withdraws $50,000 from his bank account and goes on a rampage! Working as a model at the Miami Grand Prix, on February 26, 1984, Rosario Gonzalez vanishes from the event, and as does Wilder's former girlfriend, former Orange Bowl princess and Miss Florida finalist, Elizabeth Kenyon, a week later (neither woman is ever seen again). On March 15, 15-year-old Colleen Orsborn leaves her Daytona Beach home and ends up a corpse near a lake in Orange County, Florida, not identified until 2011. On the 18th of the same month, 21-year-old Theresa Wait Ferguson is lured away from the Merritt Square Mall on Merritt Island and dumped near Canaveral Groves ... and the monster isn't close to being done. In a Chinese menu of horrors, Wilder grabs 19-year-old Florida State student Linda Glover from the Governor's Square Mall in Tallahassee ... and takes her to Georgia bound and wrapped in a blanket in the trunk of his car. Monster, but an idiot too, in Bainbridge, Georgia, in Room 30 of the Glen Oaks Motel, Wilder rapes Glover, uses Super Glue on her eyes to blind her, tortures her by placing copper wires on her feet and running electrical charges through them, and beats her when she tries to escape. Death and dumping coming, Glover instead becomes the first victim to survive, somehow managing to lock herself in the bathroom and beat on the walls of the motel until help arrives (while Wilder heads off for Texas).
Gonzalez & Kenyon
March madness of a tragic sort, Wilder closes out the month by killing 23-year-old wife, mother, and nursing student Terry Walden in Beaumont, Texas, on the 26th, stealing her 1981 Mercury Cougar in the process, kidnaps 21-year-old Suzanne Logan at the Penn Square Mall in Oklahoma City, takes her to Kansas, and then stabs her to death under a cedar tree near the state's Milford Reservoir, and grabs 18-year-old Sheryl Bonaventura in Grand Junction, Colorado on the 29th, and shoots and stabs her to death on the 31st, near the Kanab River in Utah.
Terry Walden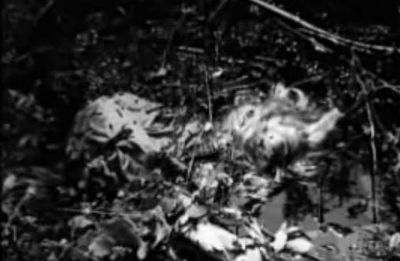 Wilder Crime Scene
New month, same activities, Wilder finds his next victim, 17-year-old Michelle Korfman, in Las Vegas, participating in a cover model competition for Seventeen magazine at the city's Meadows Mall ... she is dumped near a rest stop in southern California. There, in the town of Torrance, Wilder snares 16-year-old Tina Marie Risico, but after assaulting her, lets her live so he can use her as model bait to lure other women into "photo shoots" as the pair drives from El Centro, California, to Prescott, Arizona, on to Joplin, Missouri, up to Chicago, Illinois, and then on to the east coast ... along the way, 16-year-old Dawnette Wilt is abducted from the Southlake Mall of Merrillville, Indiana (doing whatever she is told to stay alive, Risico does the driving to New York while Wilder rapes Wilt numerous times in the back seat of their ride), but survives Wilder's attempt to suffocate and then stab her to death near the town of Penn Yan, and 33-year-old Elizabeth Dodge is grabbed from the Eastview Mall of Victor, New York and shot to death (this time, Risico follows Wilder to the murder site in Dodge's stolen gold Pontiac Firebird ... a test Risico passes, using the Firebird, Wilder then takes his hostage to Logan Airport in Boston, buys her a ticket back to Los Angeles, and gives her a goodbye kiss on the cheek as he tells her to write a book about her "adventure" ... short of a full deck of cards herself, instead of going to police upon her arrival in California, she grabs a taxi and goes to a Hermosa Beach boutique where she treats herself to $300 worth of lingerie). Crime spree almost over, on 4/13/1984, Wilder attempts to abduct 19-year-old Carol Hilbert in Beverly, Massachusetts, but she escapes!
Wilder At The Seventeen Competition
In Las Vegas
Risicio
By this time, authorities across the nation are seeking Wilder, now known as the Beauty Queen Killer (besides his known victims, Wilder is also suspected of being involved in at least 10 other murders or cases of women that go missing while Wilder was in their vincinity), he has become a member of the FBI's Top Ten Most Wanted List, and newspapers are running daily stories on the search for the sexual fiend. With the information provided by survivors Wilt and Hilbert, Wilder's hunters know what the killer is driving (the gold Firebird) and where he is headed (Canada) and all-points bulletins go out up and down the east coast of the United States.
Facial Reconstruction Of
Possible Wilder Murder
Victim
Wilder
Finally, in Colebrook, New Hampshire, Wilder's wild ride comes to a bloody conclusion. Putting a lie to the idiotic statement that there is never a cop around when you need one, New Hampshire state troopers Leo Jellison and Wayne Fortier notice when a Firebird like the one they are seeking pulls into Vic's Getty service station at the corner of Main and Bridge Streets, where Wilder has stopped to fill up for his run into Canada. Seeing the officers approach, Wilder jumps back into the Firebird and arms himself with a Colt Python .357 Magnum pistol just as Jellison grabs him from behind. Struggling for control of the weapon, the gun goes off twice ... the first bullet passing through Wilder and hitting the officer in the chest, coming to rest in Jellison's liver (he will survive the wounding), the second only hits Wilder, both fatal blows to his heart that the local coroner will describe as "cardiac obliteration" during the killer's autopsy. Good riddance, Wilder is 39-years-old when he takes up permanent residence in Hell ... thank you officers Jellison and Fortier!!!!!!!!!!!
Wilder And Some Of His Victims
L to R - Officers Henry Carpenito and
Leo Jellison