2/1/1922 - At a time when the nation is still debating whether government censorship needs to be put in place to control the rapidly growing Hollywood film industry, the decadence and madness many fear the new form of entertainment celebrates (as these events are taking place, silent film star comedian Roscoe "Fatty" Arbuckle is undergoing three trials for murder in San Francisco ... the third and last will find the actor not guilty!) becomes headline news with the murder of Irish born actor and director, William Desmond Taylor.
Taylor
Typical of the first wave of individuals to be made sudden celebrities by the film industry, Taylor is actually born William Cunningham Deane-Tanner in County Carlow, Ireland in 1872 to a retired British Army officer, Major Kearns Deane-Tanner and his wife, Jane. In 1890, studying farming methods in Kansas, Deane-Tanner arrives in America and begins his transformation into Taylor ... marrying Ethel May Hamilton in 1901 (they will be divorced in 1912), and using funds from his wealthy Wall Street broker father-in-law, to open up an antique store in New York City (for a time before Hollywood, he is also an engineer and a gold miner in Alaska). Life path seemingly chosen, something goes awry in Deane-Tanner a few years later, and the 36-year-old man vanishes, abandoning his wife and his daughter, in 1908 (in 1921, Taylor will do the right thing and make his daughter, Ethel Daisy, his legal heir). When he reemerges on the West Coast, remade, Deane-Tanner has become the actor William Taylor, who soon becomes the director William Taylor (he will direct over 60 movies in his brief career).
Left - Directing May McAvoy In Top Of New York
Directed By William Desmond Taylor
In 1918, towards the end of WWI, despite being 46-years-old, Taylor joins the Canadian Expeditionary Force and is promoted to lieutenant before being mustered out in 1919. Back in Hollywood and honored as a "hero," working for Famous Players-Lasky Corporation, Taylor is one of the top directors in Hollywood, coaxing star performances out of Mary Pickford, Dustin Farnum, Mary Miles Minter, and Wallace Reid. Seemingly on top of the world, Taylor's Hollywood success all comes to a screeching halt when the 49-year-old director is discovered dead in his bungalow at the Alvarado Court Apartments in Westlake by his valet, Henry Peavey, shot in the back with a small-caliber pistol. Found carrying $78 in cash, an expensive silver cigarette case, a Waltham pocket watch, a pen knife, and a locket bearing a picture of actress Minter, and wearing a two-carat diamond ring, the police quickly rule out robbery as a motive behind the murder (the killing shot will sound like a car back firing according to neighbors).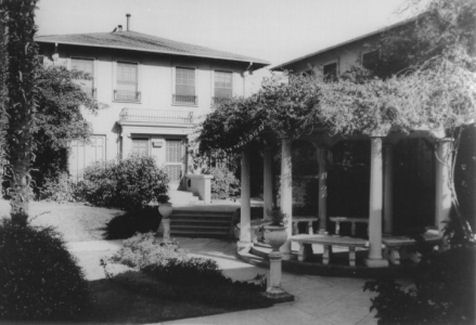 Bungalow In Back
Crime Scene Area
A celebrity murder requiring immediate who, what, where, why, when answers, and the arrest of an evil culprit, the crime instead, gradually makes its way into the file of unsolved killings for 1922 ... helped along by stupidity and politics. Arriving after Peavey finds his boss in the morning and calls the cops, Lt. Tom Ziegler shows up at the crime scene and discovers an assortment of actors, actresses, studio executives, and newspapermen rummaging through the dead man's belongings, destroying or filching an unknown amount of evidence; an unfortunate pattern that continues when other clues are lost or suppressed (races for governor and L.A. District Attorney effect major decisions on the case) in the weeks ahead. Though there are suspects galore in the killing, no one will ever be tried for the crime.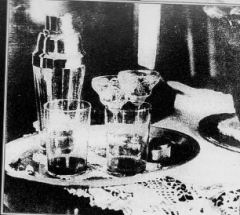 Visitor Evidence
Headlines
Among the suspects and theories that will be brought forth during the investigation are that former valet Edward F. Sands killed Taylor in a bungled blackmail attempt (an embezzler, forger,
burglar,
and US military deserter, Sands is never seen again after the murder), current valet Henry Peavey killed his employer over issues involving secret gay parties (Peavey also has a criminal record, and dies in 1931 in a San Francisco asylum where he had been placed for syphilis-related dementia), actress Mabel Normand's drug suppliers kill Taylor when the director becomes involved in helping his friend fight her $2,000 a month cocaine addiction (she is the last person other than the killer to see Taylor alive, sharing an Orange Blossom Gin cocktail with the director before leaving his home at around 7:45 in the evening as the pair blow kisses to each other), the killer was a woman dressed as a man (such is the testimony of neighbor, Faith Cole MacLean), 19-year-old actress Mary Miles Minter has killed Taylor over unrequited love (she admits falling in love with him when he directs her for the first time at the age of 17 ... three long blonde hairs belonging to Minter are found on Taylor's jacket, and a female night gown said to be Minter's is also found by police where searching the victim's home), Minter's mother, Charlotte Shelby kills Taylor for messing with her meal ticket, her daughter Mary
(a close friend of District Attorney Thomas Lee Woolwine, she has been heard by numerous Hollywood folks to say she will kill the director if he ever lays a hand on her daughter ... and strangely, her personal pistol, the same caliber as the weapon that kills Taylor, goes missing during the time period of the murder)
, a career thug named "Blackie" Madsen does the deed after Taylor refuses to pay blackmail hush money to keep quiet that he is a practicing homosexual, and as part of yet another blackmail plot, that 27-year-old actress Margaret Gibson is responsible when Taylor refuses to help her produce her own movies (a recent convert to Roman Catholicism, she is said to have confessed to the killing on her death bed in October of 1964).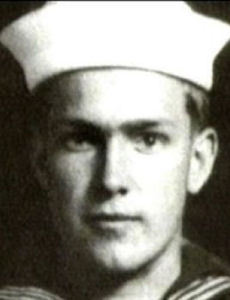 Sands
Peavey & Normand
Minter & Mom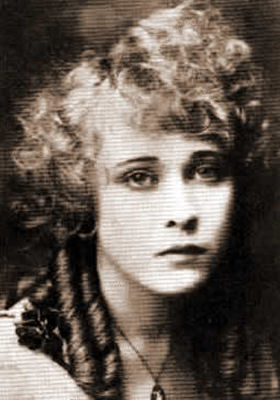 Gibson
Indeed ... "A Cast of Killers" as Sidney D. Kirkpatrick will name his 1986 book on the infamous Taylor murder ... none of whom are ever officially charged in the crime; 94 years later, the killing remains an unsolved Hollywood mystery! A mystery with extreme ramifications for the film business ... beyond Taylor's death, the murder and fallout from the crime will end the screen careers of Normand (she dies of tuberculosis in Monrovia, California at the age of 37) and Minter (she will marry a wealthy real estate developer and die of a stoke in Santa Monica at the age of 82), and help speed the hiring of William Hays to start policing the film industry. What doesn't happen though is an end to scandals coming out of southern California ... next up, less than a year later, film sensation Wallace Reid (called the "screen's most perfect lover" by Motion Picture Magazine), will die in a Los Angeles sanatorium while trying to kick an addiction to morphine (brought on in 1919 when he is given the drug so filming can continue after he suffers a painful three inch scalp wound in a train accident that requires stitching) ... he is 31 at his demise.
Reid - 1920
Reid - Forest Lawn - Glendale
Who killed William Desmond Taylor ... too late to know now ... the Big Guy in the Sky will have to make the final ruling on the matter ... both guilt, and the punishment!
Headlines
William Desmond Taylor