10/27/1940 - In the Bronx, day laborer John Joseph and his wife Philomena (known to friends and family as Fannie), have the fifth of their thirteen children (the family traces its roots back to the province of Naples and the San Guiseppe Vesuviano region of Italy) ... a boy that will grow up to be the murderous "Teflon Don," John Joseph Gotti, Jr. (four other brothers will also become members of the Mafia).
Satan's Spawn aka Toddler John Gotti, Jr. (L) and Friend
Poverty the goad that spurs Gotti into becoming a career criminal, by 12-years-old the youngster is running with a New York street gang, attempting to steal a cement mixer from an unprotected construction site at the age of 14 (falling over, the mixer will crush Gotti's toes and force the mobster to walk with a limp for the rest of his life), and by 16, out of public school for good. Path picked, Gotti is soon running errands for Carmine Fatico, a capo in the Anastasia Crime Family (soon renamed the Gambino Family after Anastasia is assassinated while getting a shave for getting in the way of Carlo Gambino's rise to command), and carrying out truck hijackings at Idlewild Airport (now JFK International) with his brother Gene, and neighborhood pal, Angelo Ruggiero, and becoming a friend of future Bonanno Family boss Joseph Massino, and Gambino underboss, Aniello "Neil" Dellacroce. Soon murder is added to his lawless resume ... Irish-American gangster James McBratney is killed for being involved in the kidnapping of the nephew of mob boss Carlo Gambino, and Vito Borelli is done away with for insulting future Gambino Family leader, Paul Castellano.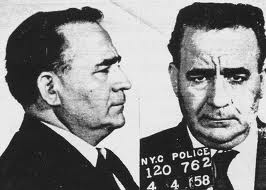 Fatico
Ruggiero
Massino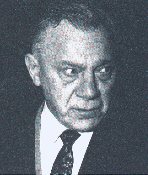 Dellacroce
Gambino
McBratney
Top Dog ambition fueling his criminal adventures, on his rise to running the felonious activities of the Gambino Family, Gotti will compile an odious record that includes running his own loan shark operation, holding down a phony job as a plumbing supply salesman, financing a variety of drug deals, assisting in the infamous Lufthansa Heist at Kennedy Airport in 1978 (the largest cash robbery on American soil at the time ... a robbery that results in a cover-up that produces at least ten murders), the murder of neighbor John Favara for the accidental death of the mobster's 12-year-old son, Frankie (recklessly riding a friend's mini-bike into the street from between parked cars without looking first), beating up and robbing a refrigerator mechanic named Romuel Piecyk (after thugs visit his family several times and Piecyk finds the brakes of his car cut he refuses to press charges against Giotti), and unhappy with his cut of the family's criminal funds, without the approval of the other crime families of New York, authorizing the hit of his own boss, Gambino Family head, Paul "Big Paulie" Castellano, outside the Sparks Steak House in Midtown Manhattan (Giotti observes the hit from a car parked across the street).
Castellano
Outside Sparks
Castellano
Top of the criminal food chain, as chief, Giotti's organization brings in somewhere in the neighborhood of $500,000,000.00 a year, of which anywhere from $5 to $12 million goes into the mobster's pocket ... good times, but good times that now bring the killer to the attention of local and Federal authorities. In the six years that follow his ascension to the throne of organized crime there will be trial after trial attempting to put Giotti behind bars; with all that goes with mob cases ... witnesses are intimidated or bribed, high powered lawyers play countless stalling games, perjuries are bought, and murders are contracted to cover-up other murders ... while dressed for success in Brioni silk suits and cashmere, wearing hand-painted ties, a seemingly always smiling Giotti becomes the face of organized crime as he escapes guilty verdict after guilty verdict. The escapes and smiles however only harden the determination of authorities to incarcerate the mobster, and as often happens in these stories, Giotti is finally got with the help of a rat named Salvatore "Sammy the Bull" Gravano (at the time the highest ranking member of one of New York City's Five Families to ever turn informant).
The Teflon Don
From stealing cupcakes from a neighborhood store at the age of 7, to multiple murders, by the time Gravano is 42-years-old he has forged a criminal resume that qualifies him to be consigliere to Giotti, a position that also means he knows where all the organizations' skeletons are buried because most of them, he buried himself.
Gravano
In 1990, the Federals go after Giotti again, also rounding up Gravano, Thomas Gambino, and Frank LoCascio on RICO charges (the Racketeer Influenced and Corrupt Organizations Act of 1970) ... this time with hours and hours of taped evidence of the men discussing an assortment of Gambino Family crimes at the Ravenite Social Club in New York City's Little Italy (a site that Gravano has warned Giotti about using for regular meetings of the Family). Sensing there will be no escaping justice this time at his coming trial, and upset that Giotti and his lawyers are setting him up to take the fall for the Family's crimes (a veteran of the United States Army, he is also not pleased that Giotti roots for Iraq during the Persian Gulf War), Gravano makes a deal with the government to provide testimony against his boss for a reduced sentence and a place in the government's witness protection program (he is sentenced by a Federal judge to five years behind bars ... four of which he'd already served while in jail awaiting his trial ... thug in his blood, by 1995 he is out of the witness protection program and living in Scottsdale, Arizona, where he traffics in the drug Ecstasy, until being sent to the state prison for 20 years, with the help of testimony from members of his drug ring). And so, finally in 1992, Giotti gets the hard sentence he so richly had deserved for years (after the jury deliberates for only 14 hours) ... sentenced to life in prison without the possibility of parole for being found guilty of five murders, conspiracy to murder, loansharking, illegal gambling, obstruction of justice, bribery, and income tax evasion (and he also receives a $250,000 fine).
LoCasio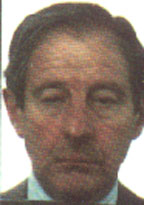 Thomas Gambino
At the Ravenite
Gravano & Giotti Before The Fall!
Sent to the United States Penitentiary in Marion, Illinois in 1992 (the Supreme Court rejects his final appeal against his conviction in 1994), Giotti spends his final years being himself ... beat up in a fight with a convict named Walter Johnson, the mobster offers the Aryan Brotherhood $40,000 to murder his adversary, along with even more cash if they will also eliminate his former criminal associate, LoCasio, and asserts his prerogative to remain in command of the Gambino Family (with his brother and son relaying orders back to the troops ... until the son is arrested and also sent to prison). Mercifully for the world, in 1998, Giotti is found to be suffering from throat cancer (too many "victory" cigars?), and though the tumor is removed, the cancer comes back fatally and the criminal kingpin goes to his reward on June 10, 2002 at the age of 61.
Convict Assaulted
Last Photo - 10/17/2001
Refused a Requiem Mass by the Roman Catholic Diocese of Brooklyn, Giotti does get a neighborhood funeral that passes before his former stomping grounds at Brooklyn's Bergin Hunt and Fish Club and is attended by about 300 onlookers ... but not a single representative of any of the other New York crime families, a repudiation of leadership of the Gambino Clan that sees half of its soldiers in jail by the year 2000. Soul in Hell, Giotti's physical remains are interred in a crypt next to his son, Frankie.
Goodbye Giotti
To The Crypt
Crypt
10/27/1940 ... the criminal journey of John Joseph Giotti, Jr. begins in the Bronx.